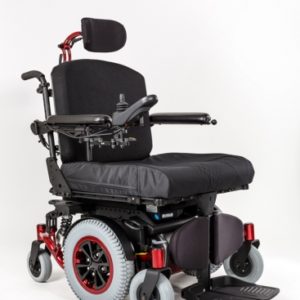 Amy Systems All Track HD (Mid-Wheel)
The Alltrack HD Series is a versatile, very heavy-duty mid-wheel drive power wheelchair with a standard weight capacity of 550 lbs (250 kg). This model is ideal for people sharing their time between indoor and outdoor activities, as it allows for easy maneuvering over routine obstacles. The Alltrack HD is no exception to any other Alltrack as its interactive 6-wheel suspension, along with the seat suspension, both enhance the stability, mobility and comfort for all users. It is the only bariatric power wheelchair with a suspension of its kind, and it comes with an extremely short turning radius of 20.5" (520 mm).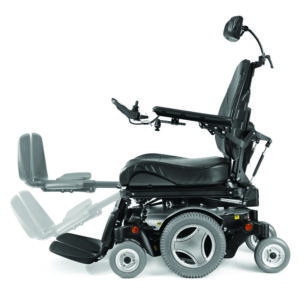 Permobil M300 HD (Mid-Wheel)
M300 Corpus® HD is a heavy-duty power wheelchair designed specifically for users up to 450 lbs. The M300 base is highly maneuverable and has been both extended and widened for the HD model, while the suspension has been strengthened for an overall more stable platform. The HD also has extremely sturdy arm and leg rests as well as wider footplates to create additional room and comfort. The M300 HD features the world-renowned Corpus seating system for the ultimate in comfort with an unmatched power tilt range of 0 — 45° and an unprecedented recline of 85 — 150°. The ultra-strong actuators allow users to safely elevate their feet above their hearts, while the durable mesh-style upholstery helps keep moisture away from the body. With the legendary power and toughness of Permobil, the M300 Corpus HD is built to withstand the rigors of any heavy-duty lifestyle.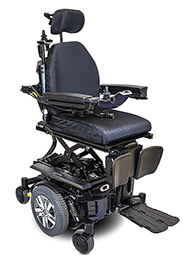 Quantum Q6 Edge HD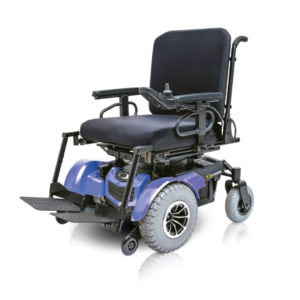 Quantum Q1450 HD
The Quantum® 1450 front-wheel drive bariatric power base features an innovative design that provides exceptional outdoor performance while delivering outstanding tight-space maneuverability. The 1450 accepts a complete range of rehab seating and electronics options.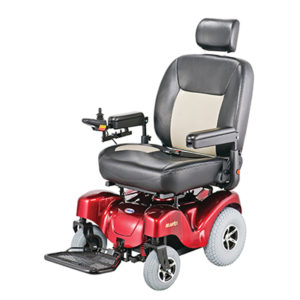 Merits Atlantis (Holds 450 lbs)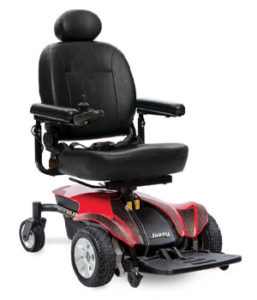 Pride Jazzy Elite HD (Holds 450 lbs)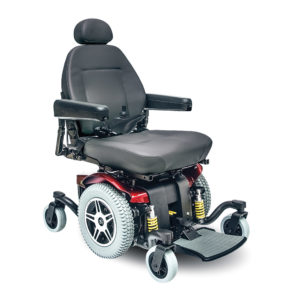 Jazzy 614 (Holds 450 lbs)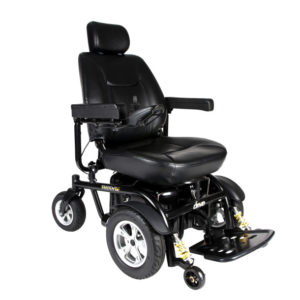 Drive Medical Trident HD