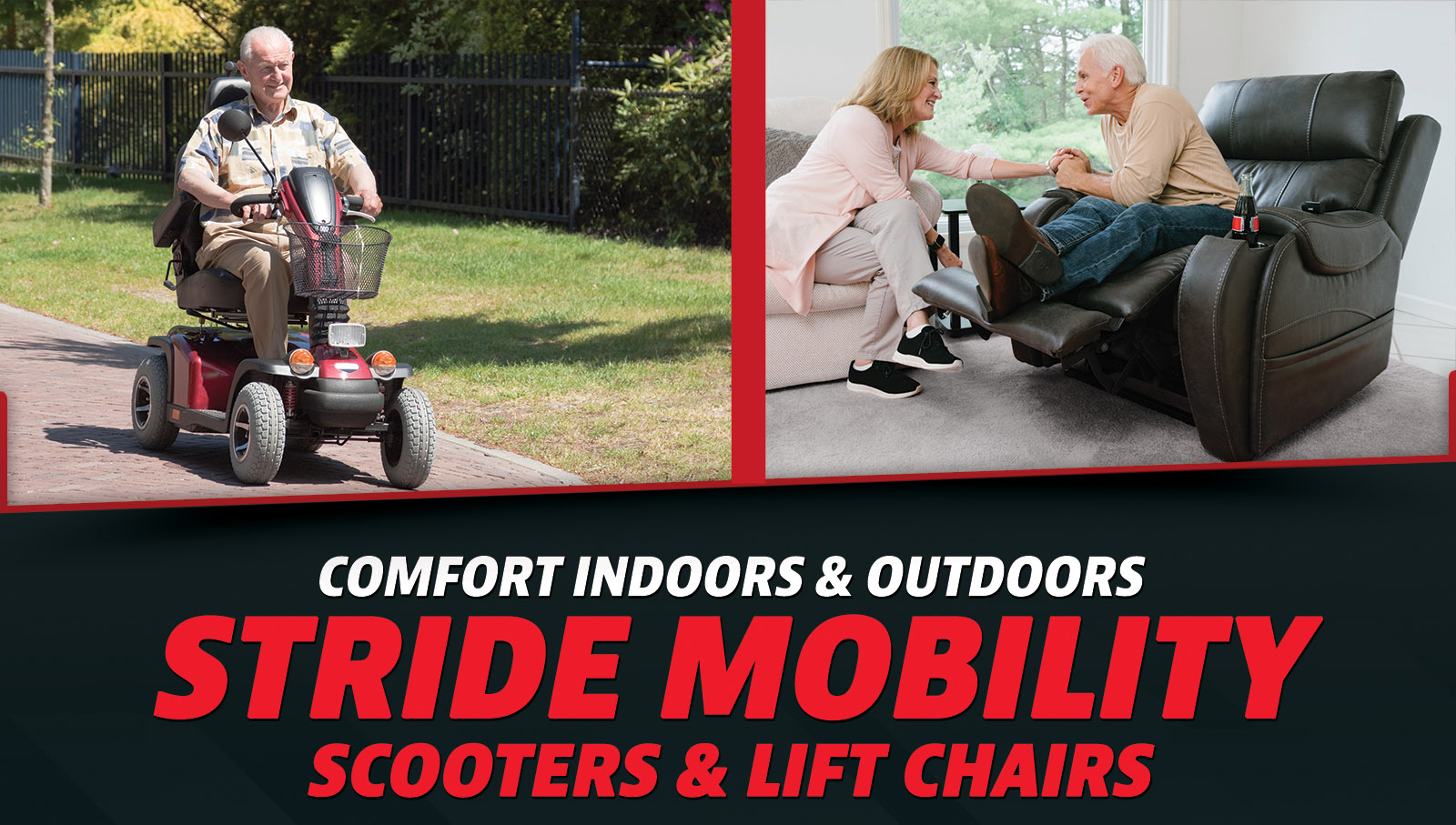 Stride Mobility understands now more than ever how important your independence and mobility are. Our Lift Chairs and Scooters are on sale for 20% off now thru Jan. 15, 2022.
We are here to provide you with the right mobility equipment to allow you to continue your life in motion. It's time to get back to normal and enjoy the warm weather with one of our scooters ready to roll out the door today! Or find comfort and safety with our selection of lift chairs, featuring a range of options from massage, USB charging ports and more.
Stride Mobility Group, located in Huron, Ohio, provides premium home healthcare equipment and service. Call us for a FREE, NO OBLIGATION assessment, visit us at stridemobility.net or stop in today — we are here to help you live your life in motion!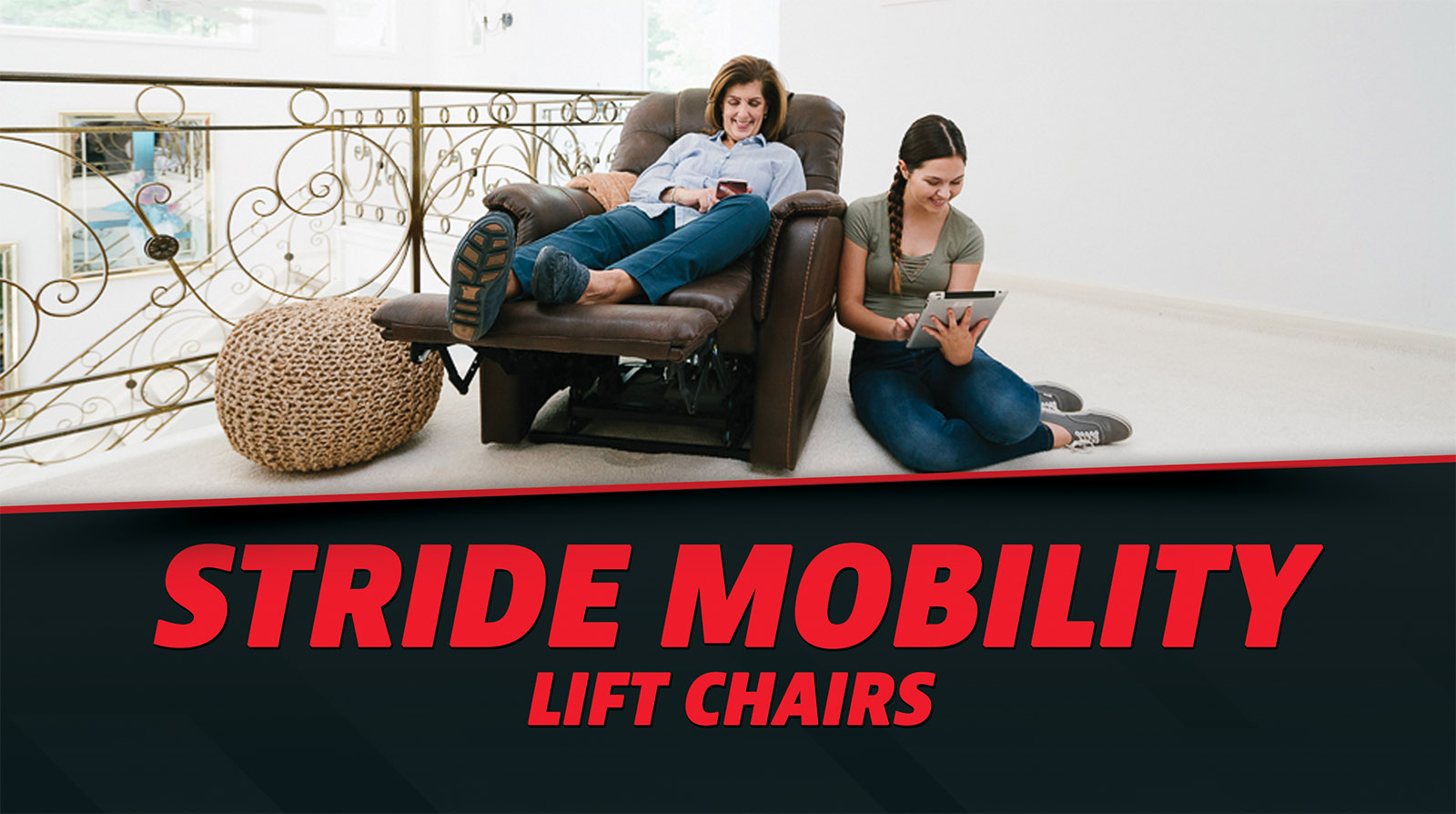 Lift Chairs provide a stable way to help you get up and down after resting in your chair. Various options available to meet current & future needs.
Lift Chair Features:
Lift
Tilt
Heat
USB connectivity
Charger
Memory foam
Position Recall button
Lumbar support
Massage
Vibrate
Fabrics
Height & Weight
Space requirements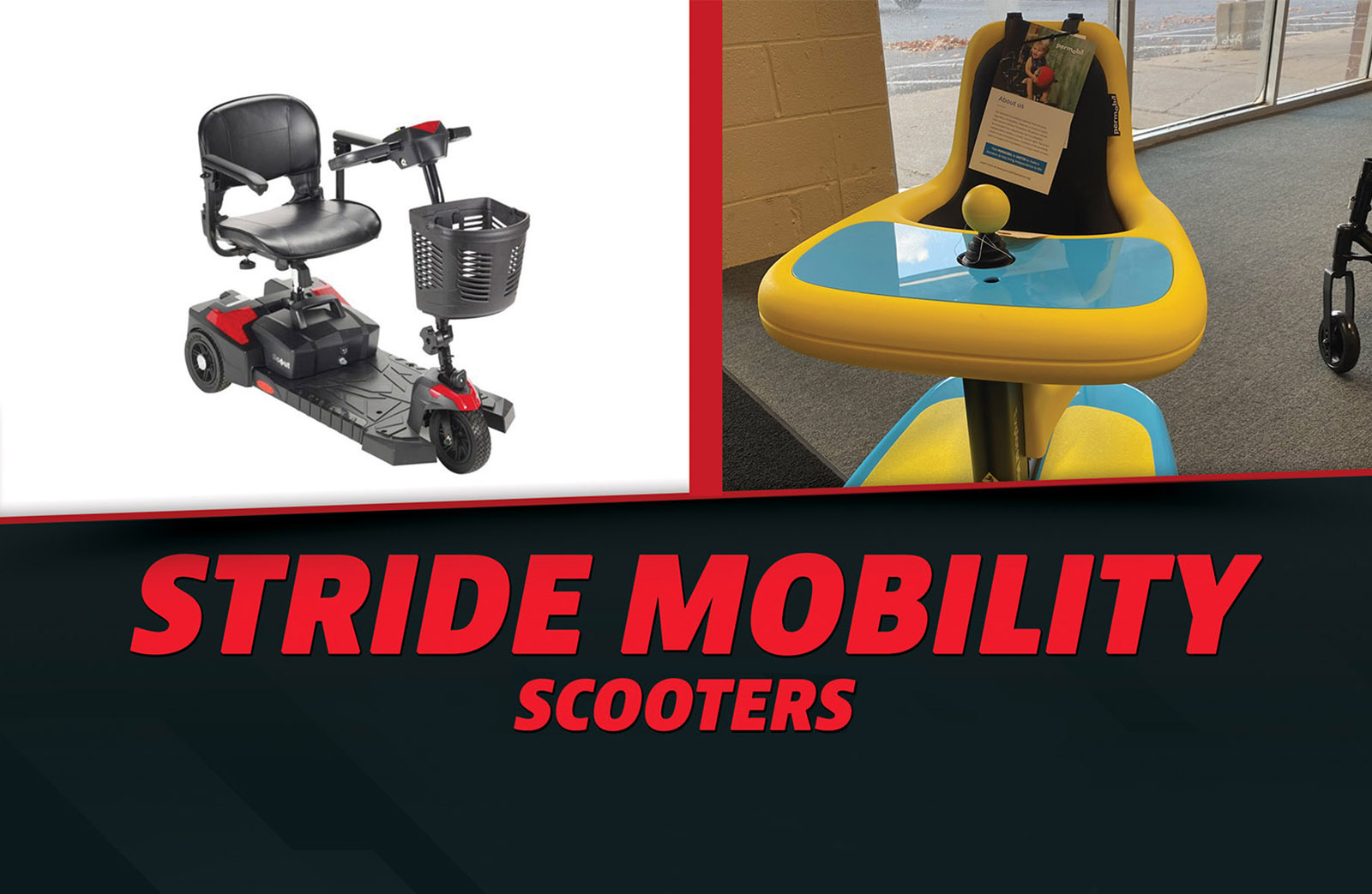 Scooters to fit everyone's lifestyle – from children to adults – great for getting around home, supermarkets, paved outdoor areas and more.
Models available for:
Available features include:
Power Chair
Three Wheel
Four Wheel
Lightweight
Indoor & Outdoor
All Terrain
Bariatric
Milage options
Multiple turning radii
Electric Folded
Adjustable Seats and Armrests