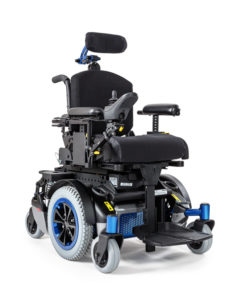 Amy Systems All Track P
The Alltrack P Series is a Pediatric configuration that has the option of being placed on either one of our Alltrack M mid-wheel or Alltrack R Hybrid bases. It is ideal for the most active kids sharing their time between indoor and outdoor activities. Whether it's for hanging out with friends outside, playing sports, riding around the house or at school, nothing will get in its way. The Alltrack P Series is truly a modular power wheelchair that can be equipped from the most basic configuration to the most complex. On both mid and Hybrid drive configurations, the interactive 6-wheel suspension, along with the seat suspension, both enhance the stability, mobility and comfort for all children riding in an Alltrack P Series.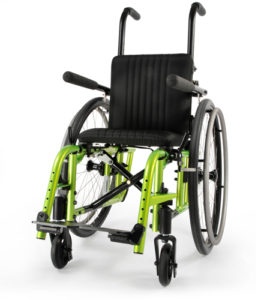 Sunrise Q Zippie
The Zippie® ZM-310® combines our smallest, most reliable kid's power wheelchair base with clinically proven pediatric seating and positioning options to provide children with maximum accessibility and independence.
Sunrise Zippie X'Cape
The ZIPPIE X'CAPE® pediatric folding wheelchair is the first ever wheelchair with XLOCK® technology for the performance of a rigid frame and the convenience of a folding frame. Designed for active and growing kids, the ZIPPIE X'CAPE weighs as little as 19 pounds and features a versatile frame available in over 600 color combinations.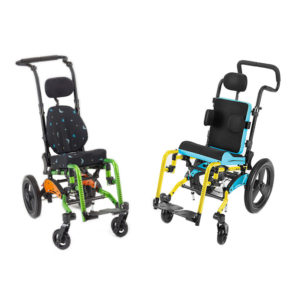 Ki Mobility Ultralight Little Wave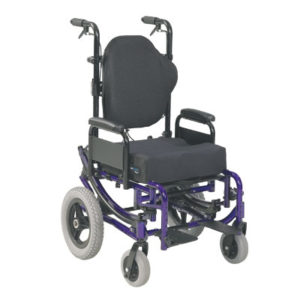 Invacare Spree 3G Pediatric