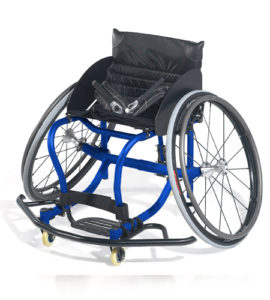 Sunrise Quickie All Court
Designed with the help of elite wheelchair basketball athletes, the Quickie® All Court features a lightweight, adjustable, high-performance frame built for maneuverability and power. From pick-up games to gold medals, the All Court sports wheelchair will take your game to the next level.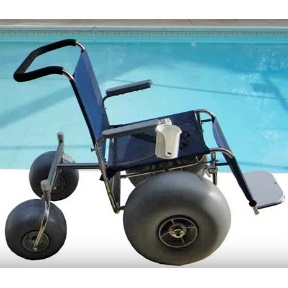 i. De-bug Interchangeable Pool and Beach Wheelchair
De-bug Interchangeable pool and beach wheelchair (Two-in-one chair) can be easily submerged into the water for transfers. De-bug wheelchair is intended to provide decades of service life in the harshest of environments. The wheelchair can be converted to a beach wheelchair by substituting the pool wheels with the wheeleez wheels and vice versa. The wheelchair frame is constructed using 316L grade stainless steel tubing which is a higher grade than standard 304 marine grade stainless steel. De-bug has footrest with linear position telescopic length adjustment that helps in proper foot support. The chair width is approximately 33.5″ to access a 36″ doorway and is approximately 27″ wide with interchangeable pool wheels.